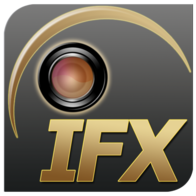 IFX-Supreme
1.0
Software information
License:
Shareware (Free to try)
---
---
---
Website:
http://braindistrict.com
Software Screenshots
Size: 30.96 MB
---
Downloads: 3863
---
Platform: Windows 8/7/Vista/XP
A few effects and adjustments can turn a plain picture into something that will impress everyone. If you are not skilled enough to use an advanced image editor, you can find other applications which are easier to use, but you may not be able to create your effects however you want, due to their limitations. IFX-Supreme gives you full control over your effects, like an advanced image editor, but it provides a user friendly interface, just like a lightweight editor. It allows you to create your own filters, share them and much more.

The installation file is roughly 30 MB, which is not much, if you take the software's capabilities into consideration. If it takes too long to download the file, due to a slow Internet connection, you can make up for the lost time when you install the software. The procedure is straightforward and you will not spend more than a minute to complete it.

You can do everything, from loading pictures to applying and adjusting effects, on the same window. You may explore your local partitions and removable drives in the lower region of the interface. When you find your images, you just need to select one and load it in the preview area.

Effects and filters are listed on separate tabs, on the right side of the window and you can apply them on your pictures by dragging and dropping them over the preview area. The software allows you to make various adjustments to individual filters, once they are applied. Depending on the selected effect, you will find different options, on the Project tab. Additional effects can be retrieved from an online database.

IFX-Supreme's functionality is not limited to applying effects and filters. It is possible to animate these items and thus create unique transformation effects. Selecting the appropriate option, in the View menu, will replace the folders browser with a timeline, on which you can add key frames, set up different durations and so on.

The best part about IFX-Supreme is the fact that it allows you to create your own filters, using a node-based system. You may switch to a node graph view mode, which replaces most elements on the interface. Nodes are illustrated as boxes, placed on a grid and you can drag them to different positions, on the same grid.

Each node represents a certain effect and you may draw lines to connect certain elements, like opacity, background, alpha channels and so on. It is possible to insert additional nodes, by clicking and dragging them from a list, located on the right side of the interface, where you can also make a series of adjustments to the selected nodes.


Pros
The software comes with a large number of pre-defined effects and filters. You may combine the available effects, using a node-based system, and create your own filters. IFX-Supreme allows you to make numerous adjustments, without any effort. It can also fetch additional effects from an online database.
Cons
You can not save your project, while using the trial version. IFX-Supreme gives you complete freedom to create your own effects. Thanks to its smart design, anyone can understand its flexible features.
IFX-Supreme Awards
---
IFX-Supreme Editor's Review Rating
IFX-Supreme has been reviewed by Frederick Barton on 11 Jan 2013. Based on the user interface, features and complexity, Findmysoft has rated IFX-Supreme 5 out of 5 stars, naming it Essential
---